Get your important post
wherever you are

Get easy access to your post from your bank, insurance company and many more.

All your important post
in one place

Why do companies choose e-Boks when they write to you? Because they know that you can confidently reply, sign agreements and get the best overview when all your important post is in one place.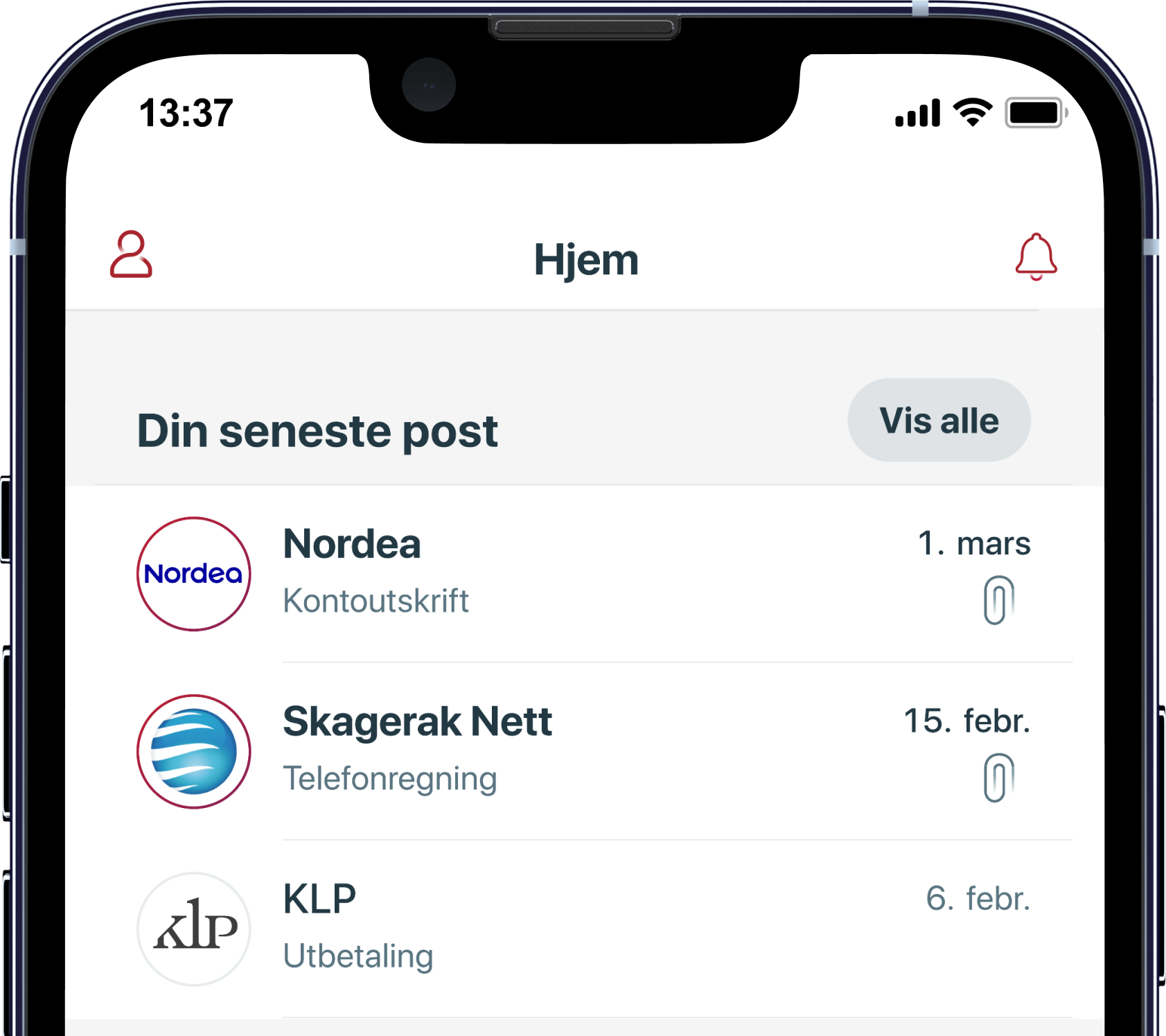 Feature overview
Signed, sealed, delivered

e-Boks signing solution can be used wherever documents are to be signed, such as employment contracts, leases, cooperation agreements, etc. Documents are signed using BankID and saved in your e-Boks. The digital signature cannot be manipulated and is legally binding.

Reply instantly

Answering messages should be as easy as reading one. In e-Boks, you can reply instantly and see the full message thread. You can also add attachments and save the message as draft.

Multi-level Folders

e-Boks supports multi-level folder structure unlike other digital postbox interfaces out there. This means you can organise your post in a perfect tree structure, to best suit your needs.